Tax Credits for Interior Renovations on your Historical Home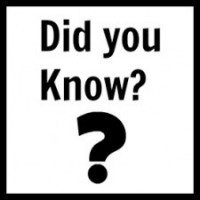 Did You Know?
Exploring the Maryland Sustainable Communities Tax Credit
One of the benefits of purchasing a historical home is the Maryland Sustainable Tax Credit.  This credit reimburses the owner of a historical home 20% of the costs of approved rehabilitation expenditures completed on the home up to a total sum of $50,000 in a 24 month period. This is an excellent incentive for a homeowner, but navigating the application and approval process can require a large amount of effort and knowledge. Irvine Construction's significant experience with historic home rehabilitation throughout Maryland can help you cut through the complications and get the tax credits that you deserve.  Often, a homeowner is unaware of the many improvements and upgrades that qualify for the tax credit. This post will focus on interior renovation qualifications.
Did you Know that Home Interior Rehabilitation Qualifies for Tax Credits?
Homeowners are often aware that roofing, windows, siding, foundations, and other areas of the home will quality for tax credits, but the Maryland Sustainable Tax Credit also provides credit for interior rehabilitation.  Is the kitchen lacking functionality?  Love the structure of the fireplace mantle but struggling with its degrading condition?  You are in luck – these items qualify!
What Aspects of a Historic Home Interior Qualify for Tax Credits?
Wainscoting repair or restoration
Mantels
Interior Shutters
Molding
Floors
Plaster and Paint
Kitchen Cabinets
Did you know that Condominiums in Historic Buildings Qualify for Tax Credits?
Many condominium owners are unaware that their Maryland homes qualify for the sustainable tax credit.  The great news is that they do!  There is a caveat, which is that the tax credit may only be received for qualified rehabilitation expenditures for rehabilitation of the interior of the home. Interior rehabilitation may include all items listed above.
Learn more about the overall requirements for the tax credit in our blog post from February, 2015.
Contact Irvine Construction today for more information regarding the Sustainable Tax Credit.  With over 35 years of experience we can help you navigate the ins and outs of historic home purchase and renovation.