A Few Things to Consider Before Building a New Home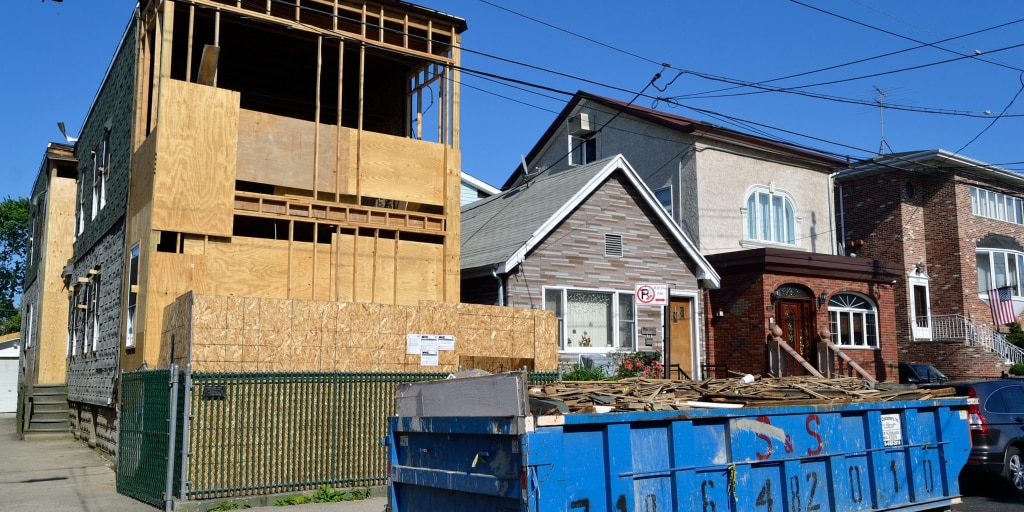 Building a new home is exciting and daunting at the same time. People often jump into the process without fully comprehending the scale of the project and how to prepare for it properly. If you're looking to start a home building or home remodeling project soon, here are a few 4 things to consider before you start:
Research & Reputation
Before choosing a home builder, take some time to research your options and find one that will fit best with the final look you want. You can find reputable home builders listed with the National Association of Home Builders (NAHB), or ask your friends and family for recommendations. When you have a few names, look up some reviews and see what former customers say. Talk to a few builders before signing any contracts.
It's important to remember that each builder has a different set of skills. Look into their backgrounds and reputations as well as the kinds of projects they already have completed. And trust us when we say, the more years of experience the better! You can turn to online reviews to gauge their reputation or ask them for references you can call directly. Also, you'll want to look for a company who is transparent about every step of their process to make sure you know exactly what you're getting yourself into.
>> Check Out The Design-Build Process with Irvine Construction
Cost Estimates
Whether you build a custom or modular home, it is always a good idea to have a clear indication of the end cost before you start to avoid getting into trouble later. You'll want a set budget for each phase in order to head off overspending during the build. You'll want to know the cost of:
House plans
Bank financing
Down payment funds
Construction equipment
Materials
Labor (General contractors and subcontractors)
Taxes and tax breaks
The construction company's quote is a great start, but they only have a piece of the puzzle. You'll need to organize your personal finances with your bank and do your research beforehand to make you have a detailed budget sheet. If you'd prefer, there are some house plans that offer an additional cost estimate tool for a small fee to give you an even better idea.
Living Green to Save Green
While saving the green in your wallet is always important, minimizing your carbon foot print is even more so. Many older homes were not built with energy efficiency in mind, but environmental consciousness has become the standard for good reason. Building with energy-efficiency in mind is a more sustainable way of living that lowers your monthly utility bills while also conserving more of our natural resources.
You'll want to talk with your home builder about the possibility of getting your home green-certified which focuses on the efficient use of the home's water, electricity, and building materials. There are many contractors who specialize in green builds. This certification may include:
LEED efficient lightbulbs
Energy Star products (HVAC systems, kitchen appliances, laundry machines)
Roof color (Dark-colored roofs absorb light and store heat, which is better for cooler climates. Light-colored roofs reflect light and keep your house cool, which is better for warmer climates.)
South-facing windows
Solar panels
Low-flow water spouts & shower heads
A green-certified home design maximizes energy efficiency and also significantly boosts the resale value of the home.
Resale Value
No matter how confident you are that this will be your forever home, life happens. New jobs, new grandkids, and cheaper living are among the reasons people choose to move elsewhere. You never know what the future holds, so it is always wise to build with resale value in mind.
Make sure you are not overpricing the home for the neighborhood by adding a whole bunch of luxurious upgrades, or you can choose to build elsewhere in a more comparable neighborhood if you must have certain features. Nothing permanent should be out-of-the-ordinary or too "out there" that potential buyers may gawk at the sight. This means if you want to paint every room in the house a Star Wars theme, you can! You can just paint it back to white when you go to move. But approach adding a spaceship to your home with caution. At the end of the day, you want your home to be appealing to others.
Maryland's Premiere Design and Build Company for Home Building
James R. Irvine Construction has been serving Maryland residents since 1985 with design, management, and construction of custom residential projects from design to build. Call for questions or to schedule your free consultation.