4 Tips for Preparing for Your Selection Meeting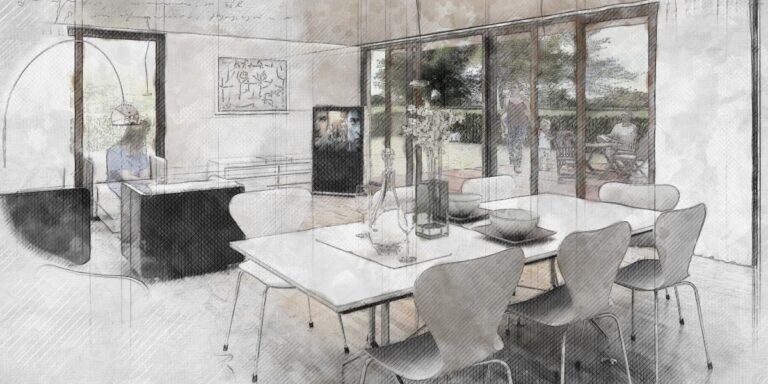 Building your own custom home is an exciting process for many homeowners.
Because you're choosing where everything goes and what it will look like, this means you've got nearly complete control over every aspect. From the overall layout right down to the cabinet pulls, there are dozens – if not hundreds – of selections and decisions you have to make during the custom home building process.
Part of the custom building process includes the selection meeting. During this meeting, you sit down and make all the final design selections for the interior and exterior of your custom home, including flooring, countertops, fixtures, and trim.
There's a lot that needs covering during the selection meeting, and the process easily can feel overwhelming.
To prepare, here are some tips that can help you narrow down the selection process and keep your project on track:
Understand Your Price Quote
Customizing your home does more than just transform your home from a vague idea into a solid plan, including the layout and order of rooms. It also generates an itemized price quote.
This quote will become integral in your preparations for your selection meeting. It helps to set expectations and narrows your focus, giving you a better idea of what level of design options are within your budget.
In other words, your itemized price quote can become a checklist for the decisions you need to make.
If you walk into your selection meeting with no understanding of how your price quote fits into your overall budget, your costs can easily balloon out of control. However, taking the time to understand what levels of fixtures, including countertops and cabinets, have already been factored into your price quote gives you a starting point for the decisions you make.
Pick Paint Colors
Your new home will be a blank canvas – Literally. This can cause a lot of stress in trying to choose paint colors.
If you walk into your selection meeting without your paint colors locked in, it can take you a lot longer to make some key decisions. Items such as flooring and countertops are heavily reliant upon your paint colors, and narrowing the field down before you start the meeting can make that process more smooth.
Even if you don't know exactly what colors you want to use, having an idea of general color families you plan to paint each room still gives you crucial guidance in your choices.
Bring Your Inspiration Pictures
This is where you'll put that Pinterest board you've been curating for years to good use. All those inspiration pictures you've been gathering will help you guide the way in selecting items for your new home.
If you've got a lot of pictures, it may be best to go through them and pull out the ones that really showcase specific items or feels you want to emulate in your home.
For example, if you've got a photograph with the perfect tile for your bathroom, that one's far more important to bring along than the image that just appeals to you as a beautiful home. And, if you can organize your photos by room or other category, it may help the process go more quickly.
Get Input First
Getting the input of friends and family in your home design process is great, but having too many cooks in the kitchen once it comes time for the selection meeting can drag the process down.
If you're going to solicit the opinions of others, whether or not they'll live in the space, do it prior to your meeting. The more people you bring with you to the meeting, the longer it will take for decisions to be made.
Let them contribute to your inspiration picture clip file, or visit home improvement stores to look at faucets or paint colors with you. But when it comes to the selection meeting, bring only your spouse with you, at maximum.
Custom Home Building in MD & PA
For more than 30 years, the team at Irvine Construction has helped the custom home dreams of homeowners across Maryland and Pennsylvania come true. If you're thinking about designing your own home, our experienced team can guide you through every step of the process. Contact us today for a consultation!