5 Ways to Create Your Own Modern Farmhouse
Modern farmhouses feature so much charm and character; it's no wonder suburban and urban homeowners alike are trying to get a taste of rural, country designs. Here are 5 ways you can add the simple, yet elegant, farmhouse designs to your own home.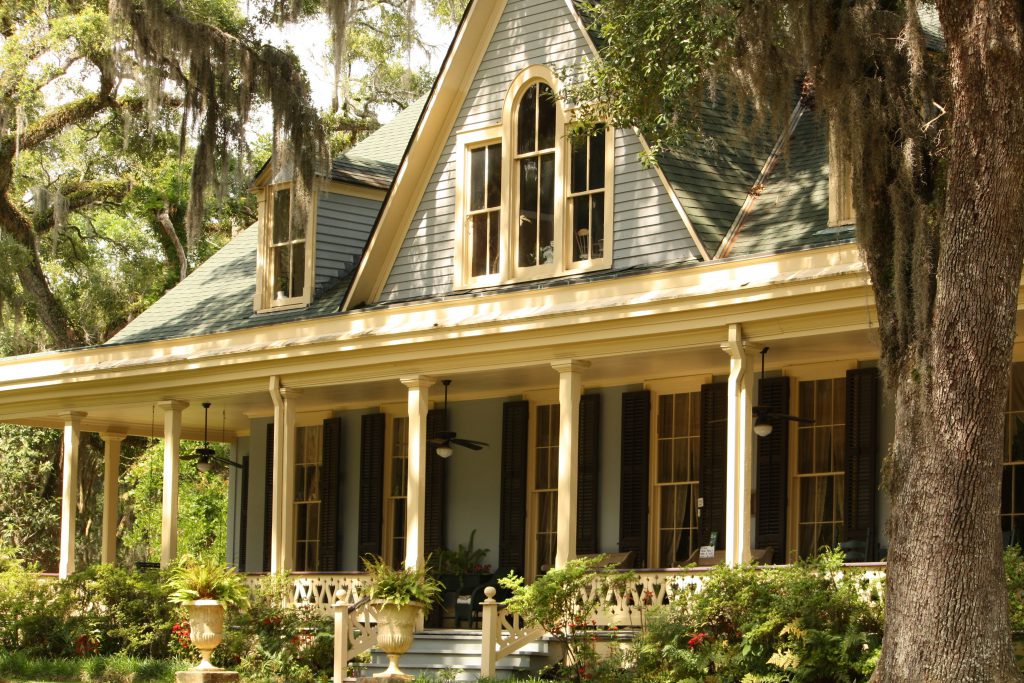 Barn-Style Lighting Fixtures
To get that authentic farmhouse feel, start with the right lighting and add some traditional barn lighting fixtures. These are typically characterized by their long arched necks, wide-domed brims, and one-light fixtures. In today's country home design, you'll find many of these fixtures have high contrast finishes in black or grey. They are sometimes made from iron or other metals to give your home an industrial statement piece.
>> Shop Barn Lights on Wayfair
Gable Roof
A gable roof has two sloping roof sections that form a triangular shape as the two sections come to meet and form the roof ridge. This kind of roof is a staple for farmhouses in American history. The simple roof design cuts down on time and materials and is sure to save you money.
>> Search for Farmhouse Gable Roof Ideas
Shaker-Style Cabinets
These cabinets feature simple, classic lines that are sure to complement both traditional and contemporary homes. They are among the oldest cabinet designs and have sustained their beauty for generations as the farmhouse go-to. Shaker cabinets have a recessed center panel and are usually painted a lighter color in farmhouses to keep them feeling open and airy.
>> Shaker Kitchen Cabinets: Pictures, Ideas, & Tips from HGTV
Wrap-Around Porches
These classic farmhouse verandas emerged in the early 19th century as cities and families grew larger. A wrap-around porch, depending on how far it extends around your home, allows you to view your property and feel a part of the outside world while remaining sheltered. They're a great way to expand your available living space during the warmer months, too!
>> Read the History of the Uniquely American Front Porch
Stone Hearth
These rustic fireplaces are sure to warm any household. Farmhouses typically feature a stone hearth paired with exposed shiplap to make this centerpiece standout in your living room. Not to mention adding a complimentary wood mantle makes decorating for the seasons so much more fun!
Historic Home Additions & Remodeling in Maryland
Looking to get the modern farmhouse look in your own home, but don't know where to start? Contact the professionals at Irvine Construction Company to get started.