Design and Build Example – Second Story Addition
Home Improvement, Additions, Remodeling and Renovations in Maryland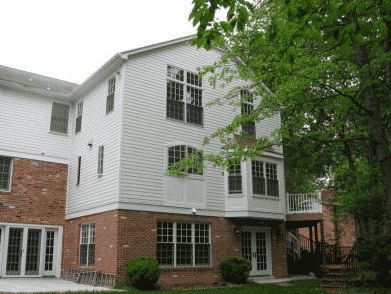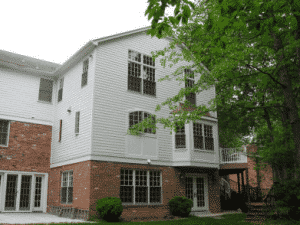 There are occasions when a home is perfect in every way yet increased space is needed.  In many neighborhoods and on many lots, first story additions cannot be accommodated and the client contacts Irvine Construction to inquire about the possibility of a vertical addition to their home.
Client Contacts Irvine with need for Increased Space:
These clients had a beautiful older home that they have owned for quite some time in a area of upscale homes. Their "wishes" were to add additional living space, storage and a modern master suite. The siting of the home on the lot and the proximity of large trees and mature landscaping prohibited extending the footprint of the home to accommodate the changes.
Design and Build Contract Preparation:
A Design / Build contract was prepared that would complete the second story to the existing home that would include all of the desired changes. Designs were prepared that would be in harmony with not only the existing home but with the architecture of the surrounding homes as well.
Construction Begins by our Maryland Home Remodeling Contractors:
After the design phase was completed, construction began which included removal of the existing roof structure and erection of the second story.