Pros and Cons of Finishing Your Basement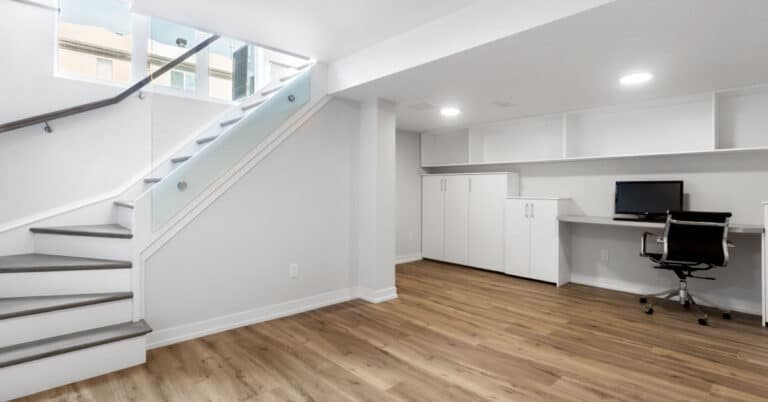 An unfinished basement is no one's favorite part of the house. Among the spiders, dark corners, and damp walls, there isn't much to enjoy. That being said, the lowest level of your home has the most potential to be great. Finishing your basement is a huge investment, and there is much to consider before taking the leap. If you're wondering if you should finish your basement, here are some pros and cons to consider. 
Pro: It Increases Your Home's Value
Even if you're not planning on selling your home anytime soon, it's important to consider how any choices you make now can affect you later on. Any money you put into renovating your basement is sure to come back around when you eventually sell your house.
Not all houses have basements, so when buyers see your house has a newly finished one, they are going to consider that a major bonus.
Con: You May Not Recoup All Your Expenses
However, it's important to weigh the costs versus the reward. If your basement is in particularly rough shape, you may not be able to recoup all of your expenses. A professional inspection can let you know if the investment is worth the payoff.
Pro: You Can Increase Your Living Space
Does your home feel a little cramped? Is it overrun with toys? Do you struggle to host parties and events?
A finished basement will greatly increase your living space. This area could include a second living room, a gaming room, a child's playroom, or even an extra bedroom.
Con: You Will Lose Storage Space
Unfinished basements are typically home to out-of-season decor, spare furniture, and much more. If you plan to turn this space into something else, you'll have to consider where all this clutter is going to go. An attic might be a good option, or a storage unit if you have the means.
Pro: It Can Prevent Future Damage
Sometimes, finishing a basement can prevent future damage like flooding or foundation issues. This is because you can replace any broken or outdated infrastructure in the process.
For example, before installing new floors, you need to test the humidity levels and seal the foundation. This important precaution might never get completed otherwise.
Con: Future Damage Can Be More Expensive
On the other hand, if future damage does occur, it can cause a lot more financial trouble in a finished basement. If the carpet gets wet, it will need to be torn out completely. Any furniture or electronics in use down there will also be at risk.
Pro: You Have Total Freedom of Design
You love your house, but there are probably some original design choices that you're not fond of. Renovating a basement can be the perfect opportunity to create a space exactly how you want it, customized to the needs and tastes of your family.
Need an extra bathroom? You got it. A bar? Totally doable. The only limit is your imagination.
Con: It Will Be More Difficult to Access Internal Utilities
Well, maybe there are also a few other limits to consider.
Basements are the home of many important utility pathways, such as electrical wiring and plumbing. With an unfinished basement, these aspects are exposed and easy to access in case of emergency.
Finished basements, on the other hand, may add difficulty to repair projects. You can work around this by making sure all the main parts of the internal structure have an accessible route. For example, drop ceiling tiles are a good way to retain access to the structures running just beneath the house.
Should You Finish Your Basement?
So, should you or should you not finish your basement? Ultimately, the answer is up to you, your budget, and your needs. Still, we think it is a great way to improve your home and get the most out of your square footage.
Basement Remodeling in MD and PA
Finishing a basement is no easy feat. It takes an expert to work around pre-existing structures and still create a comfortable, attractive space.
Trust the team at Irvine Construction to finish your basement. Since 1985, we have helped residents in Maryland and Pennsylvania create the homes of their dreams. Call us today to begin your basement remodeling project!
One Response