6 Tips for Building & Renovating With Resale Value in Mind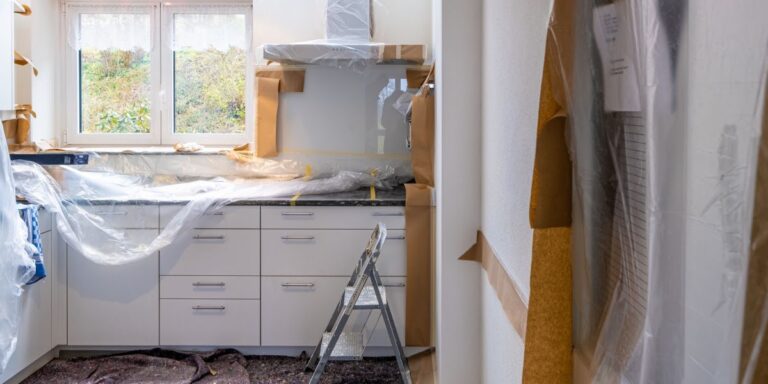 Undertaking any home building project, whether you're building new or renovating an existing home, is an expensive venture.
While most homeowners make decisions on what to do and not do in their building and renovations based on what they want and need, thinking about the resale value of any design choices is a good idea. Even if you may not be planning to move any time soon, putting a bunch of money into changes that, down the line, are going to hurt your home's resale value isn't a sound practice.
If you're planning to build new or renovate an existing home, here are 6 tips to keep in mind if you're concerned about resale value:
Go Timeless Over Trendy
Trends in home design, much like in clothing, change with surprising frequency.
While everyone used to go crazy over popcorn ceilings or barn doors separating spaces, these trends are now considered passé in the home design world. Unless you really, really love a specific design trend, consider going with something a little more timeless, such as great natural light, easy traffic flow patterns, and ample storage space, over something trendy.
Making sure your home design isn't going to appear firmly planted in a bygone era when you go to sell it 10 years down the line is one of the key ways you can ensure that you get the highest resale value you can.
Avoid Carpeting
Carpeting may be cozy, but it's also a sure-fire way to turn off potential buyers down the road.
Instead of installing carpeting, consider hardwoods with big, interesting rugs placed around to keep your feet warm. Not only will hardwood floors sell higher, they're easier to keep up and can be healthier for you and your family.
If you absolutely must have carpeting in a room, be sure to maintain it and keep it clean.
Add Flex Space
Giving every room in your home a purpose is important, but a little bit of extra "whatever" space never hurt anyone.
Maybe you're considering an extra-large living room space that'll be great for your family. Another owner, down the line, may need some more private space, such as a cordoned-off playroom or office space.
As you're designing, look for ways that you can add flexible space to your rooms, such as installing moveable walls or large furniture pieces that can be used to create "rooms."
Focus on High-ROI Projects
You may love the idea of an indoor pool, but is the cost to put one in going to really serve you if you need to sell the home?
If your budget is tight or you're only wanting to tackle a few renovation projects, focus first on those that will give you the highest return on your investment. Save the splashy, fun things for when you've got extra budget and extra time.
Some of the highest-ROI projects when building or remodeling a home include:
Garage door
Manufactured stone veneer exterior
Kitchen
Fiber-cement siding
Vinyl windows
Vinyl siding
Wood window replacement
Wood deck addition
Steel entry door
Composite deck addition
Think Outdoor Living Spaces
While most people think about the indoor living spaces when building or remodeling (and they're important!), creating outdoor spaces can also attract potential buyers when the time comes.
Decks, patios, and screened-in porches all give your family extra space when the weather is nice, and they create additional selling points when you try to sell. These outdoor living spaces also make your home more unique and attractive.
If you've got the yard space and the budget, consider adding some outdoor living space for you and your family to enjoy.
Don't Neglect Exterior Improvements
Part of getting a great price when you do decide to sell is the amount of curb appeal your home has.
If you put all your money into crafting a beautiful bathroom and kitchen but neglect to add high-quality windows and siding, or put some budget toward landscaping, you may struggle to get bids.
Allocate some of your building or renovation budget to these exterior improvements so that your home's outside matches its gorgeous new inside once you're finished.
Experienced Home Contractors in MD & PA
For more than 35 years, Irvine Construction has helped homeowners in Maryland and Pennsylvania get the results they want. Whether you're looking to build something entirely from the ground up or you're renovating an existing home, we've got the skills necessary to make your dreams a reality. Contact us today for a consultation!