Deck Upgrades in 2017
Come spring, everyone wants a backyard deck to extend living space outdoors. Once you have the structure built, there are plenty of ways to customize it to fit your needs and design aesthetics. Here are 10 ideas to make your deck more beautiful and functional this year.
Give your wood a quick makeover with new stain.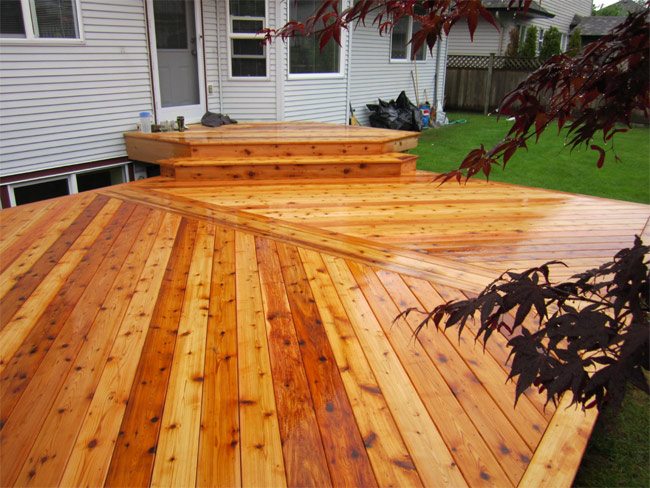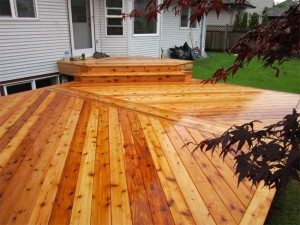 Before you add anything to your deck, you must first create a solid foundation. Even well-planned cosmetic changes can't hide a deck in disrepair or dirty, grimy boards. Set time each year to clean and re-stain your deck flooring to ensure it stands up better against the elements.
Create a bench with storage.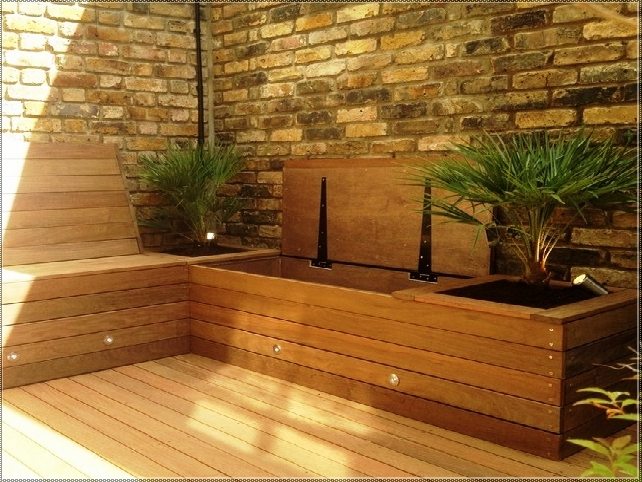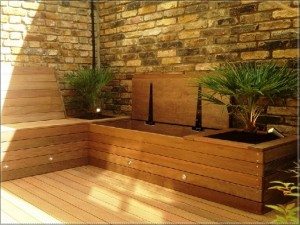 Just like window seats inside your home, built-in benches on the deck can be made to offer ample storage space below for outdoor games and decor.
Add a wrap around.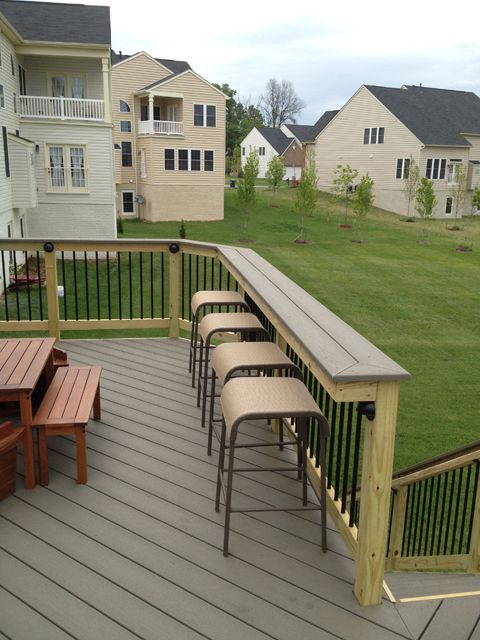 A railing, gate, or other entry feature can turn your deck into a safe, cozy enclosure. Plus, the railing provides a platform for fitted planters, birdbaths or bird feeders, or other garden ornaments. Top your railing with a ledge so it can double as a spot to set drinks.
Add some more greenery.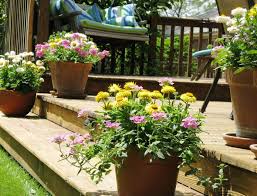 Whether bursting with flowers or foliage, plants are the perfect way to enliven a space and soften a deck's edges. If you have a wooden deck, hang the pots or place them on brick or other supports so they're not in direct contact with the floor when you water the plants — that can lead to wood rot.
Decorate with a miniature garden.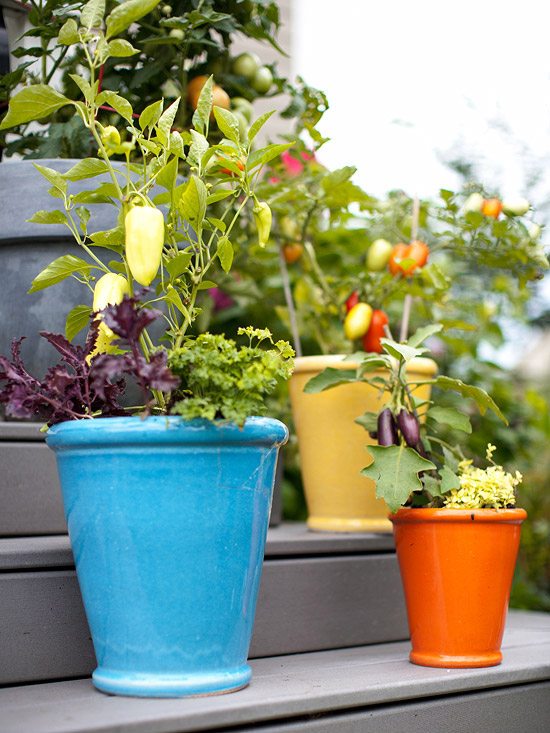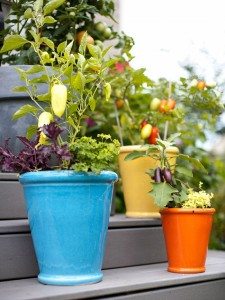 If you gave up your garden to build or expand your deck, grow veggies in containers on your deck for an eclectic look and homegrown food for dinner. Start off easy with tomatoes, beans, peas, and carrots.
Bring the inside outside.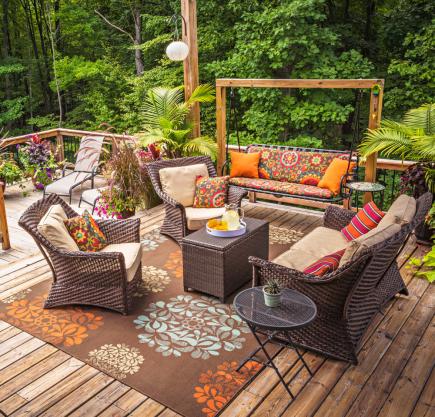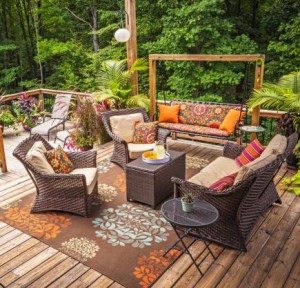 Extend your living space onto your deck and enjoy easy entertaining throughout the warmer months. Use furnishings and fixtures to create distinct zones for grilling, dining, and lounging.
Build an addition.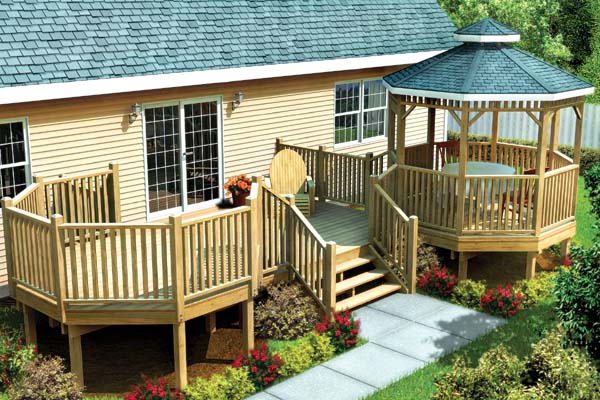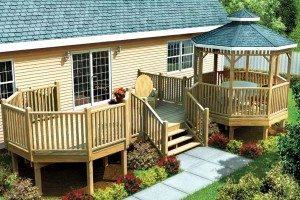 An attached gazebo or pergola can serve as a wonderful entertaining space when outfitted with comfy seating and lighting. Other structures, such as greenhouses, can also serve as convenient getaway spots while still fulfilling their designated purposes.
Pump up the sound.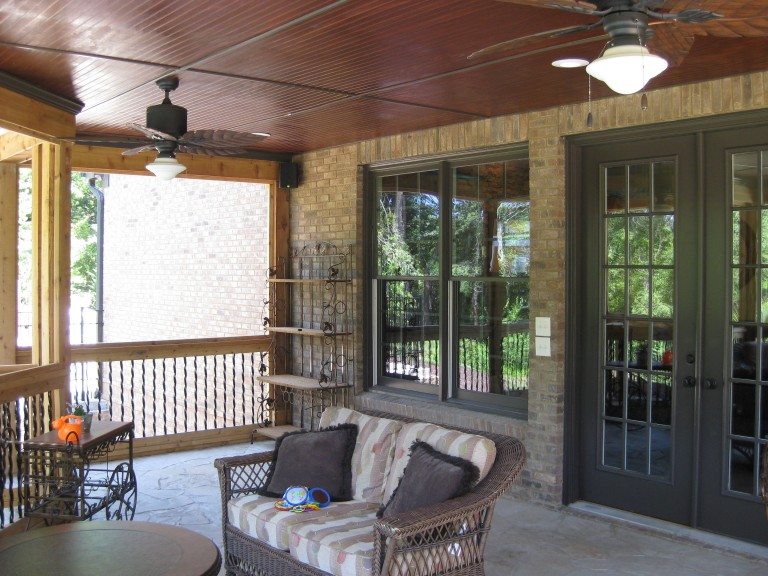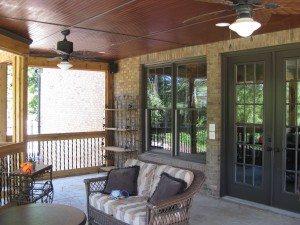 A weatherproof outdoor sound system is a party-ready finishing touch for any deck. Hung up and out of the way, these speakers decrease unwanted foot traffic on this small deck and create the perfect party atmosphere throughout the warmer months.
Soak in a brand new hot tub.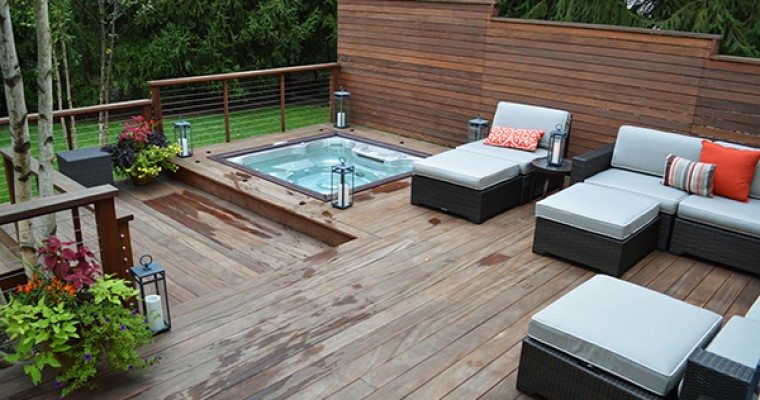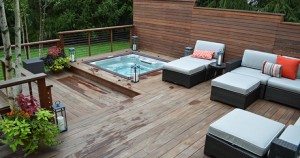 Transform your deck into a luxurious oasis with the addition of a hot tub. Designate a corner or add on to the deck to accommodate the tub. To increase privacy, surround the hot tub with tall plants, mature trees, or even an add-on such as a screened gazebo.
Don't let the fun stop when the sun goes down.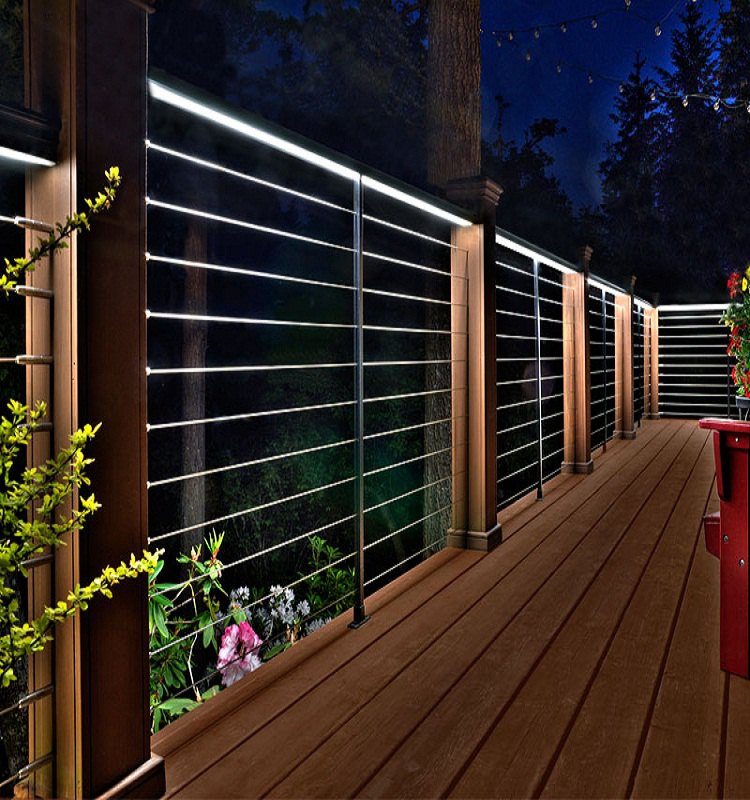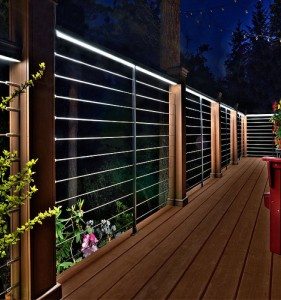 Solar or low-voltage post-top lights create ambiance when your dinner guests linger during a summer evening. If your deck features multiple levels, you might also consider adding small lights on each step to prevent falls after the sun goes down.