One-Story or Two-Story? 6 Things to Consider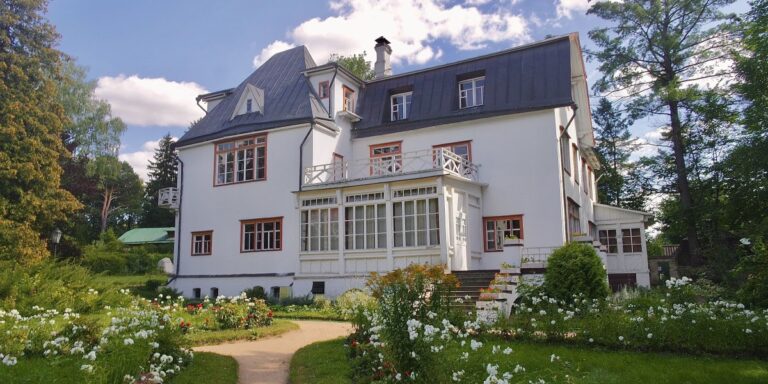 When you're looking to build a custom home, there are a whole host of decisions that need to be made.
Among one of the first – and most important – decisions you have to make is whether to build a one-story home or to go for a two-story house.
There are many pros and cons to each choice, and sorting through them all can be frustrating. To help you figure out which option is best for you, here are 6 important things to consider when deciding whether to build a one-story or a two-story home:
Cost
This is one of the most important factors for a lot of people, so we'll tackle this question first.
When it comes to the pure economics of construction, it's actually less expensive to build a two-story home than it is to build a one-story structure.
If you're building all the rooms of a home up instead of out, that means there's less foundation that needs to be poured and less roofing that needs to be accounted for. Plumbing and wiring also doesn't need to be spread throughout the home, reducing those costs.
Additionally, a two-story home needs a smaller footprint in the land, allowing you to purchase a smaller plot than a sprawling one-story home would require.
On the other hand, however, a single-story home has its own advantages when it comes to cost savings.
A one-story home, especially if you select an open floor plan, typically only requires one HVAC unit to keep all areas of the home at roughly the same temperature. In a two-story home, especially in an area that sees more extreme temperatures, may require two units.
This is both a higher cost up front and a higher long-term cost, as you have to run both units to maintain an interior temperature that's comfortable.
Design
For many homeowners who prefer open floor plans, a one-story home provides the ideal design aesthetic.
And, because single-story homes don't require extra space for second HVAC units or additional plumbing and wiring, a one-story home can make better usage of its square footage and may feel more open and luxurious. Specialized design features such as high ceilings and skylights are more feasible, as you're not losing any livable space if there's no second floor.
That isn't to say that two-story homes aren't able to serve a specific design purpose, however.
Because you're building up instead of out, you may be able to fit more living space in a smaller land footprint. This configuration may be ideal for families that require individual space for each family member, such as multiple bedrooms or offices.
Noise
Being able to have a retreat inside your home is a luxury everyone wants to enjoy.
If you select a single-story home, you don't have to worry as much about protecting spaces that should be quiet – such as bedrooms and home offices – from the noise of others moving around on the second floor. Depending on your living situation and the proposed design of your home, this could be a major factor in choosing one profile of home over another.
On the other hand, a two-story home tends to allow for more private space.
Many single-story homes are built with open floor plans, which can mean that noise travels from one room to another more easily. If you're trying to work in the home office while someone's having a conversation in the kitchen, for example, it could prove disruptive and noisy.
Opting for a single-story home means you need to be more intentional about what rooms are located where in the home, and what materials you select in dividing up your space.
Accessibility
When you build a home, you're not just building something to live in for a few years and then move on. For a lot of families, a custom-built home is intended to be the place they live in for the rest of their lives.
As a result, this forces many homeowners to carefully consider the accessibility options of their chosen home's profile.
At its most basic, a single-story home is likely to be more accessible as homeowners age and potentially deal with debilitating conditions. There are no stairs to climb, and the more open floor plan allows for easier maneuvering of mobility devices.
However, that doesn't mean that a two-story home cannot be designed with future accessibility in mind.
Making sure that stairs are wide enough for the installation of lift chairs, if necessary, is important. Placing the master bedroom suite on the main floor of the home and leaving additional bedrooms and offices to the top floor, can also help make a two-story home more accessible as you age.
Maintenance
Single-story homes are easier, overall, to maintain simply because everything is easier to reach.
If you're at all concerned about being able to clean out your gutters regularly or wash all the windows of your home, it may be best to consider a one-story home over a two-story.
Expansion
While you may think you're designing the perfect house for you and your family, it may be the perfect house for you right now.
As a rule, single-story homes are easier to make additions to, as any room that you add will be on the same elevation as the rest of the home. You won't have to worry about that new bedroom looking out of place from the rest of the house, nor will you have to spend extra money to add another space on the second floor.
However, expanding a one-story home can be more complicated because of the already larger footprint the home is using.
If you've got a sprawling one-story home, you may not have the yard space to support that bathroom addition. With a two-story home on a similar plot of land, however, you're more likely to have extra yard space you can use to build the addition.
Custom-Built Homes in MD & PA
For more than three decades, the team at Irvine Construction has worked hard to create the custom-built homes of our clients' dreams. From ambling one-story homes to grand multi-story constructions, we've got the skill and experience necessary to create the home you've always wanted. Schedule your consultation today!