5 Things You Need to Know about Adding a Second Story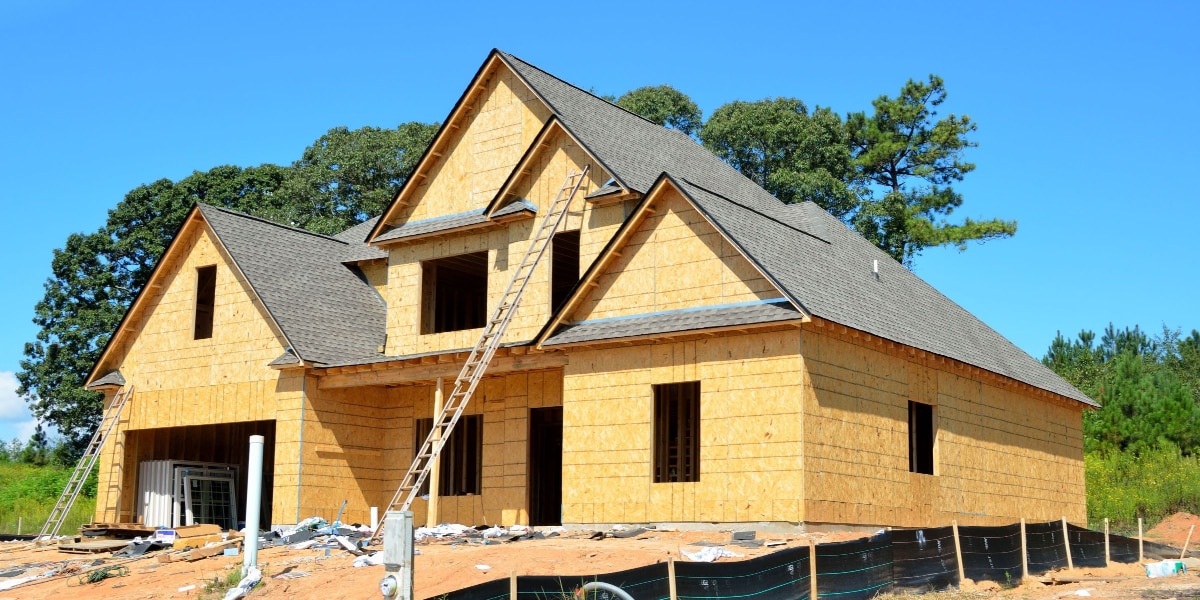 You love your home. The layout, the schools, the neighborhood – Everything about it is perfect. Except … It's too small.
If you want to stay in your home but have more room for your growing family – or just to be able to have that home office – you want to add on to your home. In most cases, this means you have two options: Building up or building out.
For homes that have maximized all their horizontal space, or homes where adding additional foundational work is impractical, adding a second story is the way to go. But before you start drawing up plans, here are 5 things you need to know about adding a second story to your home:
Full or Partial
If you only want to add that second-level master bedroom and bath, you don't need to go whole-hog by adding a second story the entire length and width of your first floor. You can add as many or as few rooms as you want to that second story, as long as it's done properly.
Attached garages also are options for adding onto a second story, but just realize they're not often made with as strong foundational work as the rest of the house, so you may end up having to replace the garage and the entire slab just to make the second-story addition happen.
Strong Foundation
Because your new addition means your foundation needs to be able to support double its current weight load, it needs to be thoroughly inspected to make sure it can handle the job. Your foundation inspector not only checks the foundation itself, but also the soil and ground surrounding the foundation.
Some soil types can only support weight up to certain amounts, and adding anything extra would risk shifting and cracking or worse. Don't put your family in danger and skip this step – It's absolutely crucial!
Cost
The elephant in the room of home additions is always how much the project is going to cost. And we'll cut to the chase: Adding a second story is not an inexpensive undertaking. In fact, adding a second story is more expensive than adding an equal amount of space onto your home's first floor.
Why is this? Part of the added cost comes with the extra demolition that's required with a second-story addition. Roofs need to be ripped out, supports have to be taken out and re-configured to properly support the weight of the second and first stories, and ceilings need to be redone. There also are several additions and changes that can be costly, such as adding stairs, reworking HVAC systems, and running plumbing to the second floor if you're including a bathroom.
The area where you live, as well as your individual design choices, also dictate the cost. Adding to your home in a low cost-of-living area, or just adding a few hundred square feet to the second floor, is going to cost much less than a complete second floor addition.
It's best to budget for an absolute bare minimum of $200,000 for your second-story addition project.
If you want to add that second story but can't justify the cost all at once, consider getting the structure in place and functional, then adding the extra touches (trim, better tile, higher-end carpeting, etc.) in pieces as your budget allows.
Codes
As with any building project, check your local building codes to make sure that a second-story addition is allowed. Some local zoning ordinances place limits on the height of structures, and you don't want to embark on an expensive project only to find out down the road that you can't finish it.
If other houses in your neighborhood have two stories, chances are you'll be fine making the addition. However, it's best to take a trip down to your local zoning office to double-check.
Hire the Right Team
Adding a second story is not a project for your local handyman. It's not even something most home contractors can handle. Because of all the logistics surrounding the second-story addition, you need a team experienced in the exact task you need to help predict and navigate around any potential issues.
When looking at contractors, ask for references of people for whom similar additions have been done. If the contractor cannot provide any, it may be best to look elsewhere for professionals to handle your job.
Experienced Second-Story Additions in Maryland
For more than 30 years, Irvine Construction has worked with clients throughout Maryland to add second stories to their homes, transforming them into beautiful, functional living spaces. Our team knows all the ins and outs of the home addition process, making the process as painless as possible.
Ready to add more space to your home? Schedule your consultation today!