4 Tips for Choosing a Site for Your New Home Construction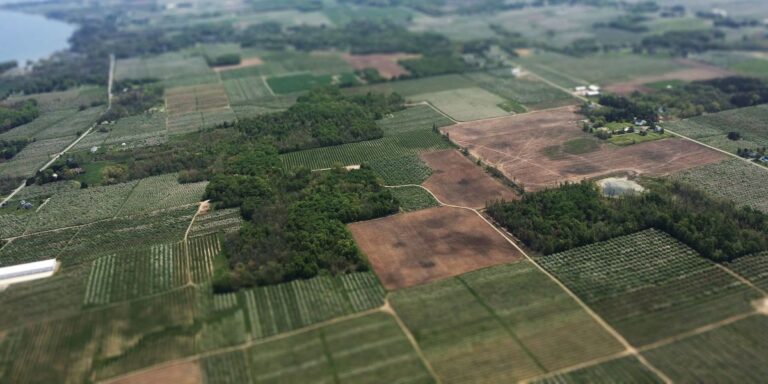 When most people start their home building journey, they often overlook the importance of finding the right piece of land to build on.
Selecting the perfect property can be a daunting task. Here are 4 helpful tips to keep in mind.
Identify Your Needs
Beginning to look for a property can be overwhelming, so one of the first things you can do to help is narrow down your options. You can do this by identifying your needs and focusing on properties that fulfill those.
Some questions to ask yourself are:
Is there a specific state, county, town, or zip code you wish to live in?
Do you want to live in an urban, suburban, or rural area?
Will you need to be close to a good school district, your workplace, or shopping areas?
Assess How the Property Plays Into Your Lifestyle
Now that you've established your basic needs and found some properties that fit them, you have to look deeper.
Just because the land may seem perfect, it could be hiding many roadblocks that will keep you from building your dream house. Luckily, you can identify most of those red flags early on when selecting a property if you keep these things in mind.
Here are some things to keep in mind when looking at spaces:
Are there local laws that may hinder your home design options? Check with the city council on any existing easements, setbacks, and building restrictions.
Make sure that your property is zoned for residential use. Getting a property rezoned is a hassle and it may not go your way.
Make sure you have road access to the property. Building a road or lane, although possible, is incredibly costly.
Check that the property has utility connections. Installing gas, powerlines, and water can be expensive.
If you need to install a well for water, make sure there is good access to water on the property.
Check that there is reliable internet access and cell service.
Look Into the Characteristics of the Land
Now that you know the property suits your personal needs, you need to assess whether it fits your home's needs.
Although most physical characteristics of land can be altered with enough money, you don't want to shell out more money fixing something if you don't have to.
Some things to look at are:
The slope of the land. A sharp slope can cost more money to level and reinforce. If you don't want that, you may have to consider a walkout-basement in your home design to compliment the sloped land.
If the soil is loose or has too much clay, the home's foundation will be unstable. This may lead to costs down the line repairing the foundation, or large upfront costs to alter the land's character.
If the ground is rocky or covered in trees you will need demolition work done. This land grading averages between 47 cents and $2.28 per foot, and increases with the more work that needs done. This can add up to thousands of dollars quickly for a heavily wooded, large property.
Look into the sun exposure. Too much will cause your home to overheat, but too little can lead to other issues such as mold on the siding. Positioning a home correctly can bring the proper sunlight exposure you need, so make sure that plays into your overall home design.
Pay attention to if the area is prone to flooding. No one wants to deal with water in their basement every time it rains. Make sure the property has a good natural drainage system.
Look Ahead to the Future
Everyone wants to believe the house they build will be their forever home. Whether this is the case or not, it is always important to look into the future before deciding on a piece of property.
Ask yourself:
What is the resale value of this land? A home is an investment and if you ever choose to move, you want to make sure you get your money out of it.
What will this area be likely to look like this ten years from now? Maybe you found the perfect property on the edge of town. If the area is rapidly expanding, it is likely your edge of town home will be surrounded by neighbors and stores soon.
Am I planning any big life changes? Having children, or moving children out of the house, as well as you or others who live with you experiencing poor health or the effects of aging can impact how much and what type of space you need in the future, even if you don't need it right now.
No one can be sure when it comes to the future, but guessing on these things using past trends as well as logic can save you a lot of hassle.
You can also check with your city council to make sure there are no building plans for the area currently.
New Home Construction in MD and PA
Since 1985, Irvine Construction has helped build dream homes in Maryland and Pennsylvania. From initial home design to final details, our workers are experienced in every step of the home building process. Trust us to create the home of your dreams.  Schedule your home building consultation today!