5 Tips for an Interior Historic Home Renovation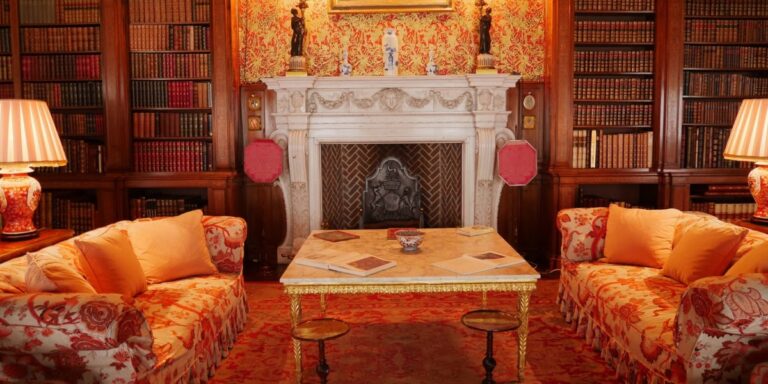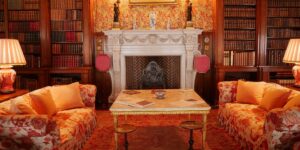 Your historic home is more than just the gorgeous exterior features. You want the whole picture, from floor to ceiling, and you want it to shine the way it did when your home was first built.
If you've got grand visions of renovating your home's interior in an historically accurate manner, you've got some different considerations than if you're renovating a modern home.
Here are 5 tips to get you started with your interior historic renovation:
Start with What You Have
The best place to begin your interior renovation plans is with what's already in your home.
Does your home have amazing wooden floors, or built-in shelving? Are the archways between rooms full of great details?
Use these elements that already exist in your home, especially if they're original to its construction, to inspire your design choices. Instead of starting completely from scratch, having a starting point for your design gives you some main elements to build the rest of the room around, and can help you get that historic feel more easily.
Use Originals Wherever Possible
Historic homes often have original elements still present, though not always in the greatest condition.
Your home may have the original wood-framed windows, for example, but depending on how well they were cared for by previous owners, they may not be particularly functional.
But that wide-plank wood flooring, while scratched and dinged, may be in perfectly good condition with a little TLC and some refinishing.
Whenever possible, use the original fixtures and features of the home, as they're a sure-fire key to unlocking the historic character of the interior.
Look for Accurate Reproductions
But in cases where the original doesn't exist or isn't in good enough condition to restore, look for a reproduction that retains the same feel as the original.
That wood-paned window that is crumbling from years of water damage? Window companies or custom builders can make you a look-alike that comes with all the benefits of modern materials and construction.
Do some searching around online or ask your contractor for recommendations on who they know in the industry that produces what you're looking for. With a little digging and some patience, you should be able to find nearly everything you're looking for, from flooring to trim, furniture to paint colors and textiles.
Don't Be Afraid of the Modern
Just because you're looking to remodel an historic home doesn't mean that everything modern needs to go.
If you play your cards right, you can create a stunning interior that balances the old with the new.
Is that big, squishy sofa a must-have in your living room? That's OK! Find a way to vintage it up by adding historic reproduction pillows, textiles, or decor.
Mixing modern and vintage can bring some really interesting visuals to your rooms, creating opportunities for creative use of decor, colors, and patterns.
Go for Quality where It Matters
Renovating your historic home's interior isn't likely to be an inexpensive affair, which means you likely will have to make some tough decisions for budgetary reasons.
While it's great to think that everything you'll have in your home will be of the highest quality, that isn't realistic for many homeowners.
Instead, focus on going with higher quality where you need it most, in items such as heavy-use furniture and flooring. For other items, you can select the less expensive options initially, adding more expensive pieces down the line.
Historic Home Renovation in MD & PA
Renovating an historic home requires extra skill and care you won't find with just any contractor. At Irvine Construction, we've made historic home renovation our specialty for more than 30 years. From single-room redos to large-scale additions, our team has what your project needs to succeed. Schedule your consultation today!