5 Tips for Choosing the Right Historical Renovation Contractor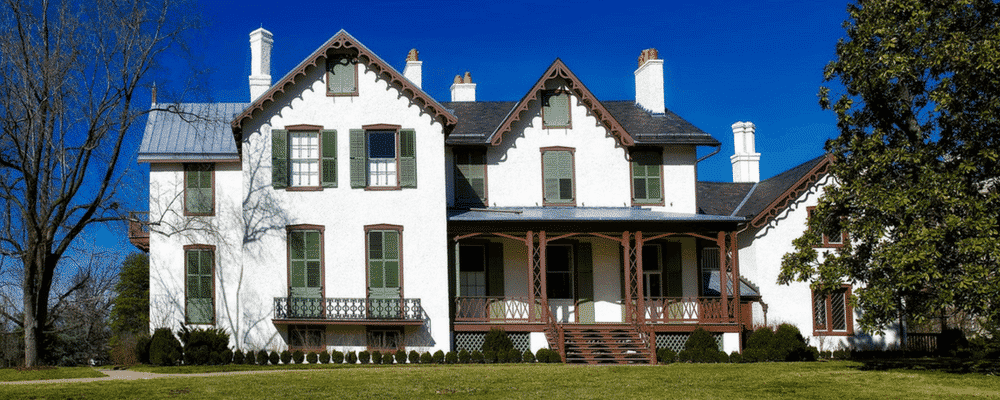 You've decided to renovate your historic home; this is an exciting time that allows you to express some creativity and show off the beautiful, story-filled structure you own. While your mind may be filled with tons of ideas, you have to take the first step to making those a reality: Hiring a contractor.
Picking your contractor can be a daunting task. You need to find someone who understands your vision, works with you, solves problems, and creates a result that you approve, all while staying in your budget.
So how do you do it? Here are 5 tips for choosing the right historical renovation contractor for your project:
Research
Before you can start asking questions, you need to create a list of potential candidates. What contractors service your area? What other local historical buildings have you seen renovated that you thought were done well? If you're at a complete loss on where to start, your state should host an online directory of state licensed/registered contractors that you can look to for names.
Look on the contractors' websites for pictures and testimonials. Figure out who you will contact throughout the process and see what you can find on how they work. Does that picture match what you envision for your project? If so, add that contractor to your list, and move on to the next step.
Interview Potential Contractors
Now that you have a preliminary list of potential contractors, you need to pare it down to your top few candidates. Visit the offices of your top contenders so you can get an impression of their professional style and also the staff that you will be working closely with.
Request that they bring a proof of license and insurance along with a sample of a typical client contract to the interview; these are two things you'll definitely want to see before entering into an agreement.
Get down to business at this first meeting. Ask about their billing process, what they require in terms of a down payment, and see if they can provide an example of an hourly rate sheet.
Here are some other questions you can ask, courtesy of wisconsinhistory.org:
How long have you been in business?
Have you ever worked on a historic house or building?
Are you certified and licensed by the state and the Environmental Protection Agency to work around lead paint?
Do you use subcontractors or your own employees?
If you use subcontractors, do you use the same ones for all your jobs?
What time do you start and end each day?
What is your policy on cleaning up the job site?
How soon after you invoice me will you expect payment?
Utilize this time to figure out if their services really align with your vision, and also if you can arrange a site visit (which may have a fee associated with it, so double check).
Check Referrals and References
After the interviews, you should have cut your list down to the final two or three possibilities, and it's time to drill down into the work they've done for past customers. Maybe you heard about a certain contractor from a friend who got her home renovated, or maybe the only example of a contractor's work is what you see online. Either way, make sure you thoroughly check whatever references you have for that contractor.
Ask the customer if you can see the work that was done. Inquire about efficiency, thoroughness, and if the contractor was easy to work with. See if the workers were on time, considerate, and careful.
The reference should be able to let you know if the contract was understandable, if the contractor anticipated the twists and turns that come with historical renovation (or if they were often surprised by issues), and, most importantly: would the client hire the contractor again?
Be wary of any red flags. The contractor will a very precious asset of yours, and it deserves the highest-quality treatment.
The Design-Build Process
Once you have chosen a contractor, it's time to get to work. At Irvine Construction, we offer Design Phase-only contracts, meaning we work with the client to fully design and spec out a project prior to engaging in a contract for the full project. We investigate, measure, and photograph your home, developing your individual project drawings and specifications. You'll have an idea of the full scale of your project, as well as the total budget you can expect if you proceed with the construction phase.
At the end of the Design Phase, you can choose either to proceed with Irvine Construction to complete your historic home renovation project, or keep the designs and plans and take no further action on the project.
>> Take a look at our typical Design-Build Process here!
Get Started!
Now that you have picked your contractor and are secure in the cost of your project, enjoy the process that comes along with renovating a historic home! The finished product should give you (and your contractor) a feeling of pride and accomplishment.
Superior Historical Renovation Contractor in Central Maryland
The team at Irvine Construction Inc. has more than 30 years of experience with all the ins and outs of historic home renovation projects. Contact us today to discuss your unique historic renovation project.